LONG ISLAND 5K BETHPAGE BALLPARK Central Islip
Presented by:
Nussbaum, Yates, Berg, Klein & Wolpow
Event Location:
Bethpage Ballpark in Central Islip-Central Islip New York
Event Date:
Wed evening May 18th 2016
Event Times:
5:00-6:30: Team packet pick-up, race night registration, company gathering.
6:30-7:30: 5k run/walk
7:30-9:30: Post-race party & awards
Event Sponsors: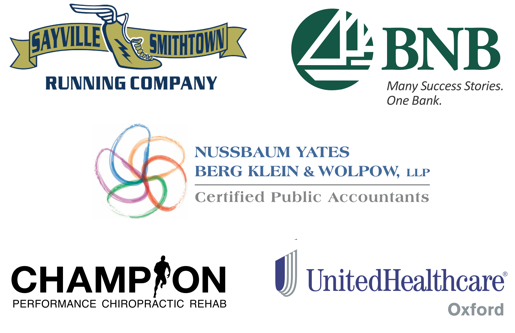 Event Charity:
Turn your run into a FUNdraiser in the fight against childhood cancer. Join #TeamMaxCure and your philanthropic efforts will change lives. Once you are completed with registration make sure to start your fundraiser today.

Your philanthropic efforts for The Max Cure Foundation can be dedicated toward supporting families being treated at local hospitals, or towards funding much needed research for childhood cancers. How you give is up to you!

Remember to donate all those used sneakers laying around! For every pair of sneakers collected, Max Cure Foundation will receive up to $1.00 towards the Roar Beyond Barriers program. Bring your sneakers to the event or start your own collection today.
Race Course:
Starting on Courthouse drive outside of the stadium, the flat & fast course takes participants through the Courthouse area, Gullhaven Golf Course, NYIT and then inside the stadium via the left field wall for a lap around the warning track and fabulous finish by rightfield bullpen.
Party and Catering
The post-race party, catered by Centerplate, will take place in the concession area inside of the stadium. Corporate catering catering packages and/or food vouchers can be pre-bought by calling Justin of Centerplate at (631) 940-3825. For all participants, a variety of great food, beer and other beverages will be available for sale throughout the night via the concession stands and beer ports. Our D.J will be playing music from start to finish. We have a race announcer and team photographer. Awards at 8:15-8:30.
Directions:
Parking:
Parking will be available at the Courthouse parking lot located across Courthouse drive about 1 block from the stadium.
Registration Fee:
$40
On-Line Registration Deadline:
Friday May 13th at 5pm
Team Payment Deadline:
Monday May 16th at 5pm
Race Day Registration:
Any team member who misses the on-line registration deadline can show up on race night and join his or her team as a race night registrant. All others can also register on race night. All race night entrants unaffiliated with a team can sign up as a guest of the Corporate FunRun team, thus, all runners are welcome. T-shirts are not guaranteed to race night registrants.