Long Island 5k
Event Location:
Bethpage Ballpark (Ducks Stadium)-Central Islip, New York
The address is: 3 Courthouse Drive Central Islip, NY 11722
Event Date:
Wednesday eve May 9, 2018
Event Times:
5:00-6:30: Team packet pick-up, race night registration, company gathering.
6:30-7:30: 5k run/walk
7:30-9:30: Post-race party & awards
2017 Testimonials:
"Thanks Bruce and Nicole. Everyone had a great time. It was a really nice event. We hope to make this an annual event for us."
Alan Sasserath-Sasserath and Zoraian
"Everybody at the Ruhof Corporation had a great time and yes, we will surely be back next year."
Michael Singh-Ruhof Corporation
Event Sponsors:
coming soon
Event Charity: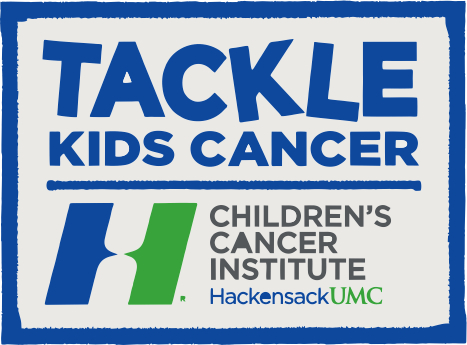 Tackle Kids Cancer
Event Staging:
The pre-race activities (company packet and t-shirt pick-up, race night registration, company gathering etc.) and post-race party will all take place inside of the baseball stadium at the main concession and picnic areas. When you come in through the stadium's main westgate entrance, everything is right there.
Race Course:
Starting on Courthouse drive outside of the stadium, the flat & fast course takes participants through the surrounding neighborhood and then concludes inside the stadium via the left field wall for a lap around the warning track and a fabulous finish by rightfield bullpen. We announce finishers' names over the stadium PA system.
Party & Catering:
The post-race party, catered by Centerplate, will take place in the concession and picnic area inside of the stadium. Corporate catering package and/or food vouchers can be pre-bought by calling Centerplate at 631-940-3825. For all participants, a variety of great food, beer and other beverages will be available for sale throughout the night via the concession stands and beer ports. There is plenty of seating available for all. Our DJ will be playing music from event start to finish.Our photographer will be taking team and individual photos which are free for all. Awards at 8-8:15 for fastest teams and individuals.
Parking:
Parking will be available at the Courthouse parking lot located across Courthouse drive about one block from the stadium.
Registration Fee:
$40
On-Line Registration Deadline:
Thursday May 3rd at 5pm
Team Payment Deadline:
Monday May 7th at 5pm
Race Day Registration:
Any team member who misses the on-line registration deadline can show up on race night and join his or her team as a race night registrant. All others can also register on race night. All race night entrants unaffiliated with a team can sign up as a guest of the Corporate FunRun team, thus, all runners are welcome. T-shirts are not guaranteed to race night registrants.
Team Referrals:
We love and greatly appreciate team referrals. Provide us with the contact name at a prospective company and get a $50 gift card if they register.
Sponsorships:
Event sponsorship is a great way to increase your company's brand exposure, cultivate relationships with some of the area's leading companies and connect with our very well educated participants–all of whom work locally. Call or e-mail for a customized proposal.
Flyer:
Click HERE to download a race event flyer in PDF and help promote your team.