Registration Process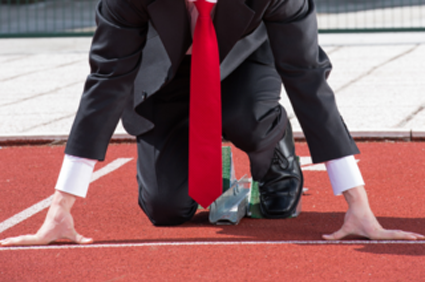 Every Corporate FunRun event has two types of participants, THE TEAM CAPTAIN and THE TEAM MEMBERS.
The Team Captain creates the company team by clicking the "create a team" icon for the desired event. The Team Captain:
Chooses the desired race.
Completes the on-line team registration form.
Selects the payment option: "Team captain/company pays" or "Individual Pays for him/herself."
Takes a leadership role in recruiting team members and promoting race internally by sending co-workers and guests the links to your team page and asking them to join the team by registering, distributing the intra-company marketing materials we provide you with and using the team captain's tools link to customize and maintain your team page and communicate with team members.
Finalizes the team prior to the registration deadline. Any team member who misses the on-line registration deadline must register as a race night registrant.
Makes sure payment is received by Corporate FunRun prior to the payment deadline (unless your selected "individual pays for him/herself"). Credit card is the most commonly used methodology. Racer packets cannot be distributed until payment is made.
Distribute the team's racer packets to team members on race night, or if arranged, before race night.
Also, the team captain must also join the team as a team member in order to participate in the race as a runner/walker.
The Team Member joins the company team by clicking the "join a team" icon for the desired event and then opening up the respective company team page. The Team Member:
Completes the on-line registration form.
Determines whether he or she wants to be timed or not. Timing is optional at all CFR events.
Pays the required registration fee via credit card unless "company/captain pays" methodology has been selected in which case no payment will be asked for.
Assists the team captain in recruiting friends and co-workers to join the team.
Team Registration and Payment Deadlines:
| Event | Registration Deadline | Payment Deadline |
| --- | --- | --- |
| Corporate FunRun Research Triangle 5k | Friday May 12th | Tuesday May 16th |
| Corporate FunRun North Jersey 5k | Friday May 26rd | Tuesday May 30th |
| Corporate FunRun Baltimore 5k | Thursday June 1 st | Monday June 5th |
| Corporate FunRun Long Island 5k | Wed June 7th | Friday June 9st |
| Corporate FunRun Jersey Capital 5k | Friday June 9rd | Tuesday June 13th |
| Corporate FunRun Washington D.C 5k | Wed June 14 th | Friday June 16th |
| Corporate FunRun Lehigh Valley 5k | Friday June 16th | Tuesday June 20th |
| Corporate FunRun Northern Virginia 5k | Wed June 21st | Friday June 23rd |
| Corporate FunRun Westchester 5k | Friday July 7th | Tuesday July 11th |
| Corporate FunRun Maryland 5k | Friday July 14th | Tuesday July 18th |
| Corporate FunRun New Jersey 5k | Wed July 19th | Friday July 21st |
| Corporate FunRun Fairfield County 5k | Friday July 21st | Tuesday July 25th |
| Corporate FunRun Greater New Haven 5k | Wed August 2nd | Friday August 4th |
| Corporate FunRun Greater Philadelphia 5k | Wed August 9th | Friday August 11th |
| Corporate FunRun Garden State 5k | Friday September 1st | Tuesday September 5th |
| Corporate FunRun Greater Charlotte 5k | Wed September 6th | Friday September 8th |
| Corporate FunRun Triad 5k | Friday September 8th | Tuesday September 12th |
Company teams will not receive race packets nor be able to participate in the Corporate FunRun event unless payment is received prior to the above listed deadlines. To make payment over the phone, please call Bruce Pienkny at (347) 844-9687 or e-mail him at brucep@corporatefunrun.com